PHENOMENON OF BEAUTY BOXES
1/20/2013
I recently noticed how popular beauty boxes and also unpopular they are. In beauty blogger side, this kind of beauty boxes are like the most hip thing nowadays, on the other side most regular people, girls especially, who are very rarely surfed the internet, really have no idea what that is, even they wear makeup everyday. Who is agree with me?
On this post, I will try to explain what beauty box is and how it works so for you who have no idea what beauty box is, this post might help you to figured it out ! and for others who already know about beauty box, don't close it, just add a short review maybe or your experience about beauty box on my comment box below !
So, What is beauty box really is?
In my own description about beauty box is
just like buying a magazine every month
. I can buy it every month or I can subscribe for a year. Well, as for magazine I prefer to just buy it every month to the nearest bookstore or abang tukang majalah :p
As well as beauty box, you can buy it every month or yearly subscription.
The different is just if I bought a magazine, I just can read some people using something and bla bla, but
when I bought a beauty box, I can test the products by myself
.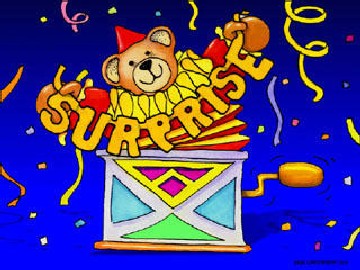 Courtesy : smartcanucks.ca
Another reason why beauty box is so popular because of "the box's" concept. Just imagine every month, Mr.postman (
or in our country JNE/TIKI
:p ) deliver a fancy box directly into your front door. Even we already know what it is but we still get excited waiting Mr.postman to come (That's why I love online shopping.lol).
IT'S LOOK LIKE RECEIVING A PRESENT EVERY MONTH !
*dancing*
Let's take a deeper look about beauty box !
Consist at least 5 beauty products
Most beauty boxes offer us at least 5 beauty products, the products could be hair product, skin care, perfume and many more.
don't expect it's a full size product because....
Well, Some brand maybe generous enough to us to give their customers full size products but I think it could be
just

one or two items sometimes. The other idea of beauty box is (yeah, they keep all their ideas inside the box.lmao)

you can TRY 5 products every month with cheap price

. I Caps Lock the "try" word because they giving us samples. You know samples right? we always asking for it "ada contohnya dulu ga? ga bisa di coba dulu?" something like that. rite?
Ooops, don't get the wrong idea! don't imagine you will get 5 packs of sachet samples. You will receive

deluxe samples

instead.
just imagine a miniature packaging of the product ! It looks like this
Courtesy : benefit website
See the 2.5 mL and NOT FOR SALE words? that's are the characteristics of sample right? tiny and not for sale. Myself, really like deluxe samples. It's suitable for traveling and the packaging also really cute!
But, I prefer full size though! who doesn't want a full size product for free?
Courtesy : garycoope.myprogolfer.co.uk
Think about this. You get 5 deluxe samples (most of it are luxury brands) and you just have to pay $10 !
webstore promotion : spend $25 / $50 to pick 3 to 5 sachet samples / perfume vials
It's okay if I have money that time but when I'm broke *thinking*
We also get a cute box too! so, it's really a bargain for me.
I never subscribe any beauty boxes because we don't have any in here. I also can't subscribe beauty box because I don't have credit cards and I don't have paypal account too.
But some Indonesian beauty bloggers are brave enough (I think) to subscribed. I'm scared the package didn't arrive at my house or the package get "lost".lol
Here are some famous beauty box website : to give you more idea how it works
And I think Indonesian people already notice about this beauty box at least. Because not only one but right now we are going to have TWO beauty boxes! *say : yeay!*
The newest I found out is Seruni Box
Courtesy : Facebook Seruni Box Indonesia
It still coming soon though
They already give us a sneak peek how the box looks like.
And right now, on their facebook page, they having a survey about which is your favorite brand. I don't know why, but I always love doing online survey.lol.
And the other one is Lola Box
Courtesy : Facebook Lola Box
Lola box already open their subscription, but their also still on coming soon mode. hehehe
They often giving beauty tips on their facebook
Just like their facebook to discover more
That's all my opinion and knowledge about beauty box.
How about you? have you heard it?